[[:Category:{{{Images}}}|Images]]
"New papers are very hard to come by, I can assure you, Mr. Applebaum."
―Cat Ingerslev, to Eric Northman
Cat Ingerslev was a vampire on the HBO original series True Blood. Played by Japanese actress Dawn Stern, Cat was a believer of the Sanguinista Movement. Slain by the Vampire Authority, Cat met an untimely demise during her only appearance, on the episode "Turn! Turn! Turn!", at the beginning of the series' fifth season.
Personality
Edit
Biography
Edit
Background
Edit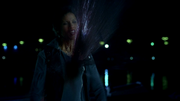 Nora Gainesborough introduces Cat to Eric Northman and Bill Compton. She gives them their new identities. Just as she is getting ready to walk away, Cat and her entire vampire clan are staked and killed by The Authority. ("Turn! Turn! Turn!")
The character is named after two women in the True Blood crew; art director Cat Smith and production designer Suzuki Ingersley.
Appearances
Edit
Season five appearances
"

Turn! Turn! Turn!

"
"Authority Always Wins"
"Whatever I Am, You Made Me"
"We'll Meet Again"
"Let's Boot and Rally"
"Hopeless"
"In the Beginning"
"Somebody That I Used to Know"
"Everybody Wants to Rule the World"
"Gone, Gone, Gone"
"Finally"
"Save Yourself"
Ad blocker interference detected!
Wikia is a free-to-use site that makes money from advertising. We have a modified experience for viewers using ad blockers

Wikia is not accessible if you've made further modifications. Remove the custom ad blocker rule(s) and the page will load as expected.