Type of site
Anti-vampire
Created by
Concerned Citizen

Registered by
AnneMarie Hogan
Technical Admin
Donna Stalworth
Registered on
March 12, 2012
Expired on
March 12, 2016
IP Address
198.185.159.136
Alexa Rank
16,777,215
(Global 09/2014)
[[:Category:{{{Images}}}|Images]]
KeepAmericaHuman.com was one of seventeen official companion websites that were created to complement the content found on the HBO original series True Blood.
Created by a concerned citizen, the site was used to counter the effects of the American Vampire League by showing Vampires attacking humans in horrific fashions and showing Bud and his gang, The Obamas, reveling in their victory of exterminating one of these abominations. These acts were supposed to turn the American people away from accepting vampires into mainstream society and to celebrate in the eradication of anybody of a supernatural origin.
Version 1: 2012 - 2014
Edit
Created at the beginning of 2012, shortly after the series' fourth season, the first version of the site was stylish, yet simplistic, and colorful enough to catch the eye. The site logo consisted of crosshairs centered atop a vampire skull, denoted by its fangs, and adorned with fully-automatic AK-47 rifles positioned on either side of the skull, pointed upward at a diagonal, and aimed slightly higher than the center of the crosshairs. The site's intention is immediately made clear.
Articles are not dated, because dates aren't important when vampires do horrific things day in and day out. The vampire committing such heinous acts could occur anytime, and thus dating a particular attack was deemed unnecessary. Dates can be acquired, however, through the page link.
The site consisted of it's mission statement, two videos, and a list of supplemental links provided under a section entitled "Need More Evidence?" A fifth section, "Join the Movement on" show Facebook and Twitter logos, although no page, other than Facebook and Twitter's mainpages, were ever linked.
The Human Patriot Manifesto
Edit
Vampires and other covert mutants are stealing our jobs, buying our politicians, controlling the media, and seducing our children. If we have any chance of keeping America human, brave citizens like us have got to stand up and fight back.
Reader Comments
Edit
Each article possessed a number, displaying the number of "Comments" made the article, the word Comments being a link to read them, and a link titled "Share Article", which invoked a box with several social media links: Twitter, Digg, Facebook, Delicious, Google+, Reddit, and StumbleUpon.
For each entry selected, a spot below the article denoted a spot for "Reader Comments", of which each article possessed several.
Where new comments could be posted existed the form below, which never changed, and read as follows:
Editor Permission Required
You must have editing permission for this entry in order to post comments.
This wasn't accidental. It was to make the site look like a standard news/blogging website although comments could never be posted. They didn't intend for comments to be posted. All comments that exist on the site, each from a different "Unregistered User" were comments designed by HBO to provide comic relief and sometimes background information.
"Printer Friendly Version" leads to a printer friendly version of the page, with no background imagery, only text, videos, pictures, and a small disclaimer.
Article originally appeared on Keep America Human (http://www.keepamericahuman.com/).

See website for complete article licensing information.
"Email Article" takes you to a page that reads:
RECOMMEND [[TITLE]] (EMAIL)
This action will generate an email recommending this article to the recipient of your choice. Note that your email address and your recipient's email address are not logged by this system.
Email Article Link
The email sent will contain a link to this article, the article title, and an article excerpt (if available). For security reasons, your IP address will also be included in the sent email.
This is followed by five text fields where information was to be entered.
Article Link (showing the link to the article), Your Name, Your Email, Recipient Email, and Message.
The articles below were featured on the KeepAmericaHuman.com website.
Articles are listed below. Select a year, and then a month, to access articles that appeared during those date parameters.
Need More Evidence?
Edit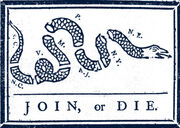 This section contains links to various sites where more information can be obtained.
Soldiers of the Sun - Links to the video below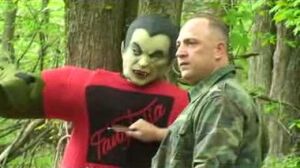 Page Bottom
Edit
The bottom of the page contains the standard HBO copyright of the time:
© 2012 Home Box Office, Inc. All Rights Reserved. This website is intended for viewing solely in the United States. This website may contain adult content.
Ad blocker interference detected!
Wikia is a free-to-use site that makes money from advertising. We have a modified experience for viewers using ad blockers

Wikia is not accessible if you've made further modifications. Remove the custom ad blocker rule(s) and the page will load as expected.