Ad blocker interference detected!
Wikia is a free-to-use site that makes money from advertising. We have a modified experience for viewers using ad blockers

Wikia is not accessible if you've made further modifications. Remove the custom ad blocker rule(s) and the page will load as expected.

This community was created by the fans, for the fans. It is dedicated to housing a useful and informative database for all subject matter related to the
HBO
original series
True Blood
, which was created by
Alan Ball
, and is based on
"The Southern Vampires Mysteries"
, a series of novels written by
New York Times
bestselling author
Charlaine Harris
. Our goal is to collaborate with other fans in order to build a reliable, accurate resource with as much detailed information about episodes, characters, story elements, and merchandise as possible. All are welcome to
join in
and contribute here, so long as edits are constructive, discussions are positive, and both are relevant to this series.
For more information about how you can get started here, please check the "Helping Out" tab in the navigation menu above, and thanks for stopping by!
Follow us on Facebook and Twitter! We don't bite...much.

Did you agree with True Blood's send off?
Previous results:
Over 56% of voters said they feel Season 7 would not be a good send off for True Blood.

Thank You—
"Thank You" is the tenth and final episode of the seventh and final season of the HBO original series True Blood, and the series' eightieth episode overall. The series finale, this episode marks the official end of the True Blood series. Sookie weighs a future with and without Bill. Eric and Pam embark on a new enterprise, while Sarah faces the consequences of her actions.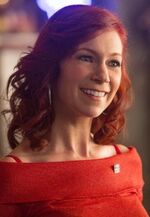 Arlene Fowler Bellefleur
Arlene Fowler Bellefleur is the current owner of Bellefleur's Bar and Grill, former home of Merlotte's, on the HBO original series True Blood. Played by American guest starring actress Carrie Preston, Arlene is friend to series' protagonist Sookie Stackhouse, has been married five times, and has three children, Coby, Lisa and Mikey. She played a recurring role through the series' first, second, third, fourth, fifth, sixth, and seventh seasons.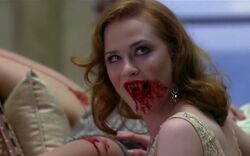 Vampires
Vampires are reanimated corpses that drink blood to survive and maintain their powers. They were originally humans converted into a vampire by a "maker". Being technically deceased, their primary characteristics include a lack of a heartbeat, body heat, brainwaves, electrical impulses, need to breathe, and other bodily functions. Due to the creation of synthetic blood (Tru Blood), vampires have revealed themselves to the global population.

Loading RSS data...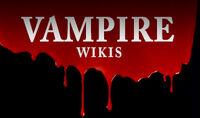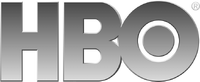 The complete series is now available! On 33 DVDs! In one neat collector's package!
Buy yours today!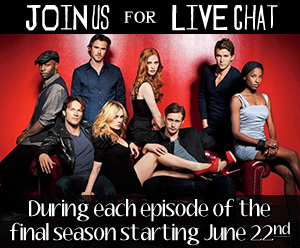 0
True Blood Wiki
Join the Chat>

"If you die, I die." - Pam Swynford De Beaufort (to Eric)




Create blog post
Refresh
I love all of you guys and have not forgotten about any of you! I check this wiki regularly and will resume the ABC swipe as soon as possible. I know I've been a little busy so rather than type a n…

Read more >




Note: I've been a little pressed here lately, so rather than posting a new blog post, I'm reposting the Happy Thanksgiving 2014 post. Don't let that take away from its perceived sincerity!


Happy Tha…


Read more >
See more >