New Orleans
[[Image:|New Orleans|270px]]
[[:Category:{{{Images}}}|Images]]
New Orleans is the location of the American Vampire League. New Orleans was first introduced in Season 4 when Tara Thornton leaves and becomes a cage-fighter.
Tara Thornton moves to New Orleans and becomes a cage-fighter. She beats a girl and ends up falling for her. They soon break up. And that's the end of New Orleans.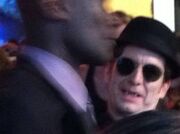 New Orleans is seen a lot here. The American Vampire League is located here. One night they take a "night on the town." Nora, Salome, Kibwe, Dieter, Eric, Steve, Bill, Rosalyn, and Nigel Beckford. They all went into a pub and ate every human in there.
Ad blocker interference detected!
Wikia is a free-to-use site that makes money from advertising. We have a modified experience for viewers using ad blockers

Wikia is not accessible if you've made further modifications. Remove the custom ad blocker rule(s) and the page will load as expected.