Mentioned in
{{{Mentioned}}}
Date of birth
{{{Birth}}}
Profession
{{{Profession}}}
Powers
All human abilities
Has shifted into
{{{Shifts}}}
Notable Progeny
{{{Progeny}}}
Notable kills
{{{Kills}}}
Cause of death
{{{Cause of death}}}
Killed by
{{{Killed by}}}
Hair color
{{{HairColor}}}
[[:Category:{{{Images}}}|Images]]
Tiffany McElroy was a broadcast journalist, and the narrator of the documentary In Focus: Shedding Light on Vampires in America, a 14 and a half minute long feature created to complement the theme of vampires living among humans, as discussed on the HBO original series True Blood.
Biography
Edit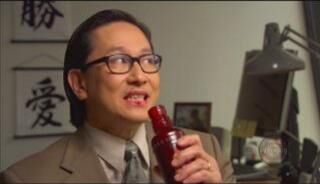 Ad blocker interference detected!
Wikia is a free-to-use site that makes money from advertising. We have a modified experience for viewers using ad blockers

Wikia is not accessible if you've made further modifications. Remove the custom ad blocker rule(s) and the page will load as expected.