Home
Talk

19
1,248pages on
this wiki

This community was created by the fans, for the fans. It is dedicated to housing a useful and informative database for all subject matter related to the HBO series
True Blood
, which was created by
Alan Ball
, and is based on
Charlaine Harris
's
Southern Vampires Mysteries
. Our goal is to collaborate with other fans in order to build a reliable, accurate resource with as much detailed information about episodes, characters, story elements, and merchandise as possible. All are welcome to
join in
and contribute here, so long as edits are constructive, discussions are positive, and both are relevant to this series.
For more information about how you can get started here, please check the "Helping Out" tab in the navigation menu above. Thanks for stopping by!
Follow us on Facebook and Twitter! We don't bite...much.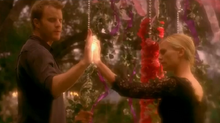 Radioactive—
Radioactive is the tenth and final episode of Season 6,and the seventieth episode of True Blood overall.Bill discovers that salvation comes at a price; Jason senses a vampire attraction firsthand. Sookie examines her future with Warlow, while Bon Temps braces itself when a new crisis threatens both humans and vampires.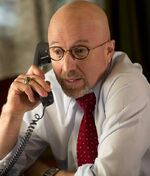 Gov. Truman Burrell is the governor of Louisiana. A 'good ol' boy' politician with a bigoted vendetta against vampires. Governor Burrell is a politically savvy and perhaps overly ambitious man who tends to let his personal aspirations overshadow his humanity. Like virtually all right-wing conservative politicians, he sees vampires are monsters and does not see them as people despite knowing that they were once human.

Season 7
True blood has been renewed for a seventh season. According to TV Line.com and E Online.com, It was rumoured that it will have two more episodes due to Anna Paquin's maternity leave.
Loading RSS data...

Do you think Season 7 will be a good send off for the show?
Previous results:
Over 74% of voters said they were sad the series was ending, and that they weren't ready to say goodbye.
Join the Chat




"To me you'll always be that girl in the white dress." - Eric Northman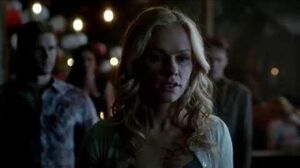 Create blog post
Refresh
Hey there True Blood fans!

Did you see the Season 7 teaser trailer for True Blood that JUST come out? Gave me chills! I seriously cannot wait for the season to begin.

Here it is if you want to check it…

Read more >
See more >