My name is Savannah, and I've always been a fan of vampires. I'm a fan of
Twilight, The Vampire Diaries,
and of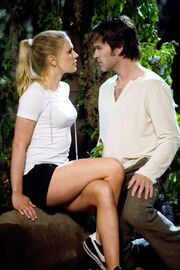 course
True Blood
. I have read all of the novels, and seen every episode thus far. I think
True Blood
is one of the best vampire series out there, along with the
House of Night
series of novels to name one of my other favorites.