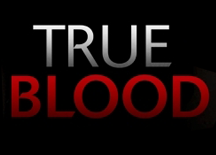 Happy New Year, and welcome to 2015, to everyone here at the True Blood wiki! As 2014 comes to an end for most of us, we must be reminded of the past in order to advance into the future.
Sure, this wasn't the best year ever. While we may have received not only one DVD boxed set in 2014, but two DVD boxed sets in 2014, it still doesn't escape the fact that HBO decided to end America's favorite vampire series... in 2014.
Granted, that doesn't leave much for the series in terms of 2015. A complete release of the Sookie Stackhouse series, or more properly, The Southern Vampire Mysteries, is in order. As for HBO's flagship product, it has since been replaced by other shows in HBO's lineup, and it will eventually fade. This is the horrible and sad realization of what 2014 was in the end. At least we have seven seasons we can watch and rewatch, so the series will never been forgotten. Especially for fans. I know I'll never forget it. In fact, I still want to do everything that I have described in my Alphabetic Swipe of the Wiki section on my profile page. I love this series. Just as much as I love this wiki. So I know what I'll be doing for most of the new year. At least during my free time! So that pretty much encompasses most all of my New Years plans. What about you guys? Anybody doing any cool True Blood related stuff this year? Maybe a vampire/True Blood themed party? I'm going to try and get together a nice collection of True Blood merchandise to give away in a contest later this year. Probably for Thanksgiving of Christmas.
So what else can you do for 2015?
Well, you can start by making sure you get a copy of HBO's official True Blood 2015 Calendar, which you can purchase from either the HBO Store or from Amazon.com.
So is the True Blood franchise dead? Certainly not! In fact, Bill Compton actor Steven Moyer vaguely hinted at the beginning of 2014 that there might be a True Blood Movie in the works set to debut in 2016. HBO may deny the rumors, but with all the money that would be made, I don't see them saying no! I guess only time will tell.
Well, guys, I look forward to another great year here at the wiki. This time next year the wiki should be "complete". Or at least every possible piece of information that pertains to the series, its characters, its cast, and its crew, will be added. I already plan on rewatching each episode and taking definitive notes to include here, so 2015 will be a pretty good year for me. I hope it's just as great for everybody else, and I look forward to working with all of the fans into this year, and into many more to come. The fans have been just as much of an influence on the success of the series as has the cast itself. And that's what makes this series superb.
Happy New Year, guys! Here's to 2015!
Ad blocker interference detected!
Wikia is a free-to-use site that makes money from advertising. We have a modified experience for viewers using ad blockers

Wikia is not accessible if you've made further modifications. Remove the custom ad blocker rule(s) and the page will load as expected.