Hey there Trubies!
We want YOUR feedback. True Blood Food Fiction launches on Monday...and we need your help in modifying or adding True Blood themed food categories.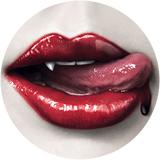 This is what we were thinking:
Lafayette's Creations at Merlotte's
Stackhouse Family Specialties
Supernatural Treats (Fairy blood etc.)
Person Good Enough to Eat (just for fun!)
Do you have any additional categories we might want to include? Let us know in the comments below! The submission period ends on June 9.
---
---
Ad blocker interference detected!
Wikia is a free-to-use site that makes money from advertising. We have a modified experience for viewers using ad blockers

Wikia is not accessible if you've made further modifications. Remove the custom ad blocker rule(s) and the page will load as expected.