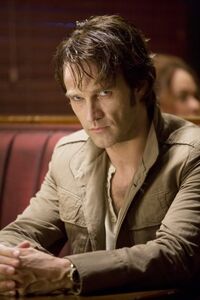 Things may looking grim for
vampire Bill
, but he isn't out for the count yet! In case you missed the
season 3 finale
, Bill and
Sookie
had a falling out after
Eric
revealed Bill's original motivations. Zap2it caught up with the real life
Sookie Stackhouse
,
Anna Paquin
and her hubby
Stephen Moyer
at PaleyFest and Moyer seemed optimistic about his future in
Bon Temps
.
"I think that he would argue that everything he's done was out of love," Moyer revealed. "And I think he got himself into such a difficult situation, because his love surprised him. So, some of the things he had been sent to do were things that he had to do, because of his place in vampire society."
"I think he will try and redeem himself in some way," Moyer added.
So what do you think truebies? Was Bill justified in his actions? Or should Sookie move on to a new vamp?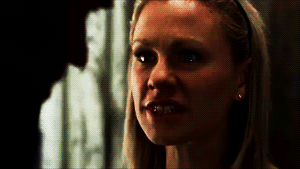 Ad blocker interference detected!
Wikia is a free-to-use site that makes money from advertising. We have a modified experience for viewers using ad blockers

Wikia is not accessible if you've made further modifications. Remove the custom ad blocker rule(s) and the page will load as expected.