Comments

4
Alcide Actor Named One of the Sexiest Men Alive
Ad blocker interference detected!
Wikia is a free-to-use site that makes money from advertising. We have a modified experience for viewers using ad blockers

Wikia is not accessible if you've made further modifications. Remove the custom ad blocker rule(s) and the page will load as expected.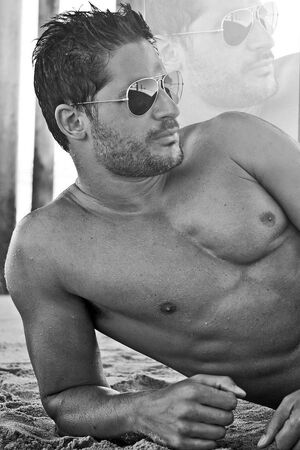 True Blood's well edowed werewolf,
Alcide
, isn't the only one getting attention! The man behind the wolf,
Joe Manganiello
, has been named on of People's 2010 Sexiest Men Alive. First to hear the new? Manganiello's fiancée!
"I told Audra and the first thing she said was, 'Don't forget, I wash your underwear,'" Joe laughed while recounting to AccessHollywood.com how he broke the news to his fiancée, model and actress Audra Marie. "Then she gave me a big hug and told me how proud of me she was."
Next on the list? Mama Manganiello: "I said, ' Go get People magazine this week.'" Joe said of how he broke the news. "She said 'What for?' And I said, 'Well, you know, it's the Sexiest Man Alive issue.' And she screamed 'Oh my God! You're the Sexiest Man Alive?!' And I went 'No, no… I'm one of the guys.'"
"Everything that's happened this past year, since the episodes have started airing, I mean, it's been the same reaction; kind of like disbelief at the beginning and then like appreciation," he said. "I presented at the MTV Video Music Awards… and I remember Chelsea Handler stopping in the middle of the show and saying all this stuff about me and my first thought was — I was just amazed that she knew who I was. So, there's still an amount of shock that people even know who I am."