Comment

1
Behind the Scenes: TB Prop Department
Ad blocker interference detected!
Wikia is a free-to-use site that makes money from advertising. We have a modified experience for viewers using ad blockers

Wikia is not accessible if you've made further modifications. Remove the custom ad blocker rule(s) and the page will load as expected.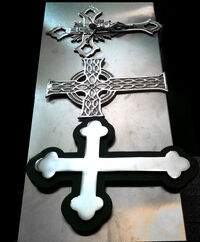 Ever wonder how your favorite directors and tv shows always have the coolest props? The best have their own "Prop Department" creating custom swords, trinkets, and in this case crucifixes! These three crosses were created for an upcoming scene in the
fourth season
of
True Blood
. The next step is to have Alan Ball choose which style he prefers.. Which do you want to see on True Blood?