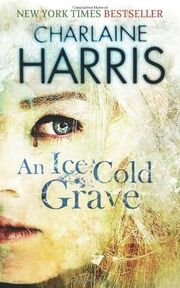 Charlene Harris fans, Rejoice! It looks as thought CBS has taped the creator of the "Sookie Stackhouse" series to develop another set of her novels into a television show. The project, currently titled "Grave Sight," will be based on Harris' Harper Connelly mystery novels. The series revolves around a woman who is struck by lightning, gaining the ability to see the last moments of the dead. The series is comprised of 4 novels: Grave Sight, Grave Surprise, An Ice Cold Grave, and Grave Secret. Set to produce the show are Tony Scott and Ridley Scott, and Naren Shankar ("CSI: Crime Scene Investigation"). Will you be watching?
Ad blocker interference detected!
Wikia is a free-to-use site that makes money from advertising. We have a modified experience for viewers using ad blockers

Wikia is not accessible if you've made further modifications. Remove the custom ad blocker rule(s) and the page will load as expected.