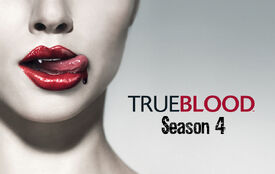 There are a lot of True Blood spoilers rolling around the internet today... Will Eric be a little "different" next season? Will Bill and Sam get it on? Whats next for the Shapeshifters? Read some of the latest hopes and theories from the cast of True Blood!

SPOILERS AHEAD


---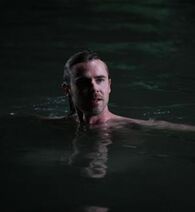 Sam Merlotte
What's next for the local shapeshifter, Sam Merlotte, in season 4? No one really knows but Sam Trammell, who plays Merlotte, is definitely excited after reading the "scripts."
He stated, "Sam? I honestly don't know. I'm so curious. One of the best things about starting up is we get about four scripts that you just get to read and just get to see what goes on. I know that they're going to do some really interesting stuff with shapeshifting that we haven't done yet. Yeah. And we're going to kind of look into the myth of the shapeshifter and what it is and the community or non-community in Bon Temps, so it's going to be cool."
---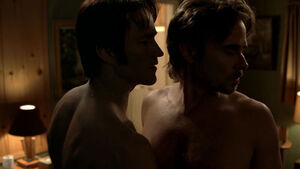 Bill Compton & Sam Merlotte?
Will Sam's steamy dream of Bill Compton become something more in the next season of True Blood?
"Probably episode one," actor Sam Trammell joked. "Are we gonna really do it or are we gonna puss out? Who knows? I still have vampire blood in me, so anything could happen."
---
Eric Northman in Pink Spandex?
Will Alexander Skarsgård don a body-hugging pink unitard in season 4? Costar Kristin Bauer, who plays Eric's right hand vamp Pam, hopes so!
She says, "In the next book, Eric loses his memory and loses his mind and sort of becomes sweet and runs around in pink spandex!...Please, God! Please, Alan Ball! Please put Alexander in pink spandex. I mean, wouldn't that be heaven?"
What do you want to happen in Season 4?
Ad blocker interference detected!
Wikia is a free-to-use site that makes money from advertising. We have a modified experience for viewers using ad blockers

Wikia is not accessible if you've made further modifications. Remove the custom ad blocker rule(s) and the page will load as expected.