Comment

1
Get a sneak peek at Dead Reckoning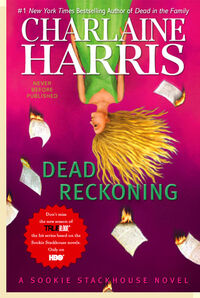 Good news Truebies!
Charlaine Harris
announced on her
official facebook
yesterday, that she will be posting the first chapter of the newest novel in the Sookie Stackhouse series, Dead Reckoning on her
website!

"For everyone waiting for the first chapter of DEAD RECKONING to be posted on my website: it's being formatted right now and will probably be up some time tomorrow. Merry Christmas!"
And Happy Holidays from True Blood Wiki!