In case you missed the latest, HBO has come up with a new way to drum up excitement in the off season! The network just launched its own behind-the-scenes blog! Alan Ball's assistant, [[Gianna Sobol, will be making real-time posts as the show shoots its fourth season.

---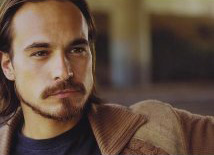 In other TB news,
Alcide
is getting a new
Packmaster
!
Daniel Buran (pictured left) will be playing Raoul of Shreveport. He will essentially be Alcide's boss! Raoul will appear in roughly seven episodes of True Blood's upcoming fourth season.
Does Buran look familiar? Could be because of his guest spots on CSI: NY, Criminal Minds or Southland! He also appeared in CSI creator Anthony Zuiker's digi-novel Level 26: Dark Origins...
Ad blocker interference detected!
Wikia is a free-to-use site that makes money from advertising. We have a modified experience for viewers using ad blockers

Wikia is not accessible if you've made further modifications. Remove the custom ad blocker rule(s) and the page will load as expected.