*Season 4 Spoilers!*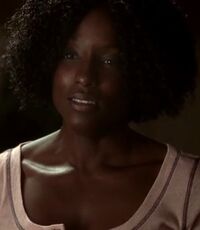 Are you ready for some mild
True Blood
spoilers? See what Rutina Wesley, aka
Tara Thornton
, has to say about
season 4
!
"You're going to find out where Tara goes, and there's going to be some happiness for her," Rutina Wesley hints. "It won't last for long, this is True Blood. It's a new Tara, and I think the fans are going to like it. She's not duct-taped, she's not tied up, she's got this personal strength and I think it's really awesome to see her. Sookie and I will have some stuff this season—she's my best friend, so we're always going to have little moments. And we're going to get back to how I felt about Sam Merlotte, finding out that he was a shape shifter, so we are going to have a little moment about that. And I think Lafayette's the only one that knows where I am, and he gives me some great advice."
And if you dying for news on your favorite baby vamp, Deborah Ann Woll was ready to spill as well!
"(Jessica and Hoyt) ended in a very positive place but obviously that won't last for long," Deborah teases. "We definitely pick up with a bit more trouble happening. Bon Temps is a scary place! The first two episodes are very interesting—Jim Parrack and I had some really fun stuff to play with like right off the bat. But maybe the first episode is my favorite as of now, just because it is the most varied." Deborah also told us that Jessica and Bill grow closer this season, saying, "I think we're definitely also in a healing stage where he's finally accepting that he has a progeny, that he has a daughter vampire, and he needs to give me tools to actually survive. So he's definitely more cooperative and participatory in my growing up."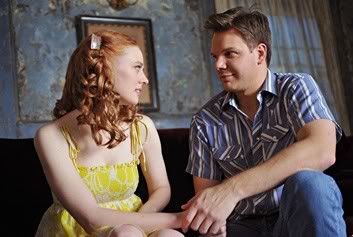 Ad blocker interference detected!
Wikia is a free-to-use site that makes money from advertising. We have a modified experience for viewers using ad blockers

Wikia is not accessible if you've made further modifications. Remove the custom ad blocker rule(s) and the page will load as expected.