Dear True Blood blog, Why are you teasing us with Sam Trammell and Chris Bauer's empty chairs? We would much rather see the Sam Merlotte's sexy face and Andy Bellefleur!

Answer: "It was too cold to sit that day. We were standing by the heaters." -Sam Trammell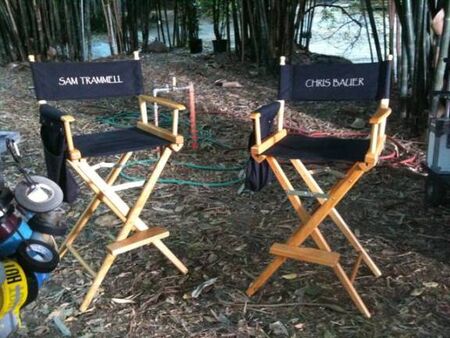 Ad blocker interference detected!
Wikia is a free-to-use site that makes money from advertising. We have a modified experience for viewers using ad blockers

Wikia is not accessible if you've made further modifications. Remove the custom ad blocker rule(s) and the page will load as expected.