Comments

3
No Netflix Streaming for True Blood
Ad blocker interference detected!
Wikia is a free-to-use site that makes money from advertising. We have a modified experience for viewers using ad blockers

Wikia is not accessible if you've made further modifications. Remove the custom ad blocker rule(s) and the page will load as expected.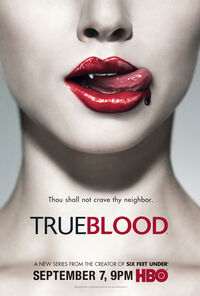 Looks like HBO is not a fan of Netflix's newest creation, their free streaming service! If you aren't a Netflix member, Netflix streaming allows users, paying about $15 or more, to access hundreds of TV shows and films instantly on their computer, or through their Netflix ready devices like the
Sony PS3
,
XBOX 360
, and
Nintendo Wii
as well as phones and Blu-Ray players on top of their normal Netflix rentals.
To combat this amazing deal, HBO has decided to upload several of their popular shows, including True Blood and Sopranos, onto their HBO Go service. HBO subscribers can instantly stream these shows through devices with a broadband connection.
What do you think truebies, will you be streaming your TB via HBO Go? Personally, I'll stick with Netflix and buy True Blood on DVD. I'm not about to pay for HBO! Plus HBO Go wont have my Law and Order: SVU ;)