Comments

0
Sam Getting New Love Interest in Season 4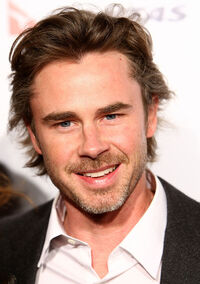 It's about time! Things seem to be looking up for our favorite cranky bartender,
Sam Merlotte
, in
Season 4
of
True Blood
. Not only will the season focus on
shapeshifters
, but Sam will be getting a new honey. Hopefully she lasts longer than the last one!
"We explore the shape‑shifting community, the mythology of shape shifters, and that kind of thing," Sam Trammell says of Season 4. "It's going to be cool. That means a really good season for me. I do some trippy stuff. And there is a love interest for me. We like to re-invent the show every year!"