Ad blocker interference detected!
Wikia is a free-to-use site that makes money from advertising. We have a modified experience for viewers using ad blockers

Wikia is not accessible if you've made further modifications. Remove the custom ad blocker rule(s) and the page will load as expected.
Check out the latest news and gossip about Season 4 of True Blood. Be warned though, there are mild spoilers to be had! If you don't want to know stop reading!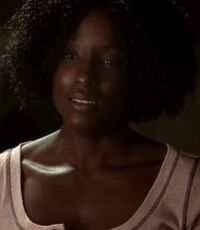 "It's gonna be a crazy Season 4," teased
Rutina Wesley
, Bon Temps former angry bartender
Tara Thornton
! At the end of
Season 3
, Tara gave herself a terrible haircut and hit the road, presumable never to be heard from again. But, the lovely Wesley couldn't get away from the cause of True Blood that easily! "There's gonna be some changes with Tara," Rutina told Access Hollywood. "Hopefully some power and some strength. And not be tied up all the time," she added, literally referring to the host of scenes in Season 3 that saw Tara in restraints. But where will Tara be in Season 4? Will she return to her home town? "That's the big question," Rutina said of whether Tara returns. "I can't tell you that. I love my job too much."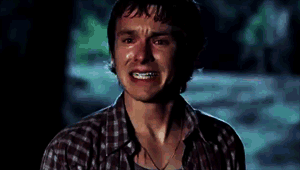 Another question mark looming in the minds of truebies involves a certain sexy bar owner and his little brother
Tommy
... At the end of season 3 we saw
Tommy Mickens
trying to make a break for it with his brother,
Sam Merlotte
's dough! When Sam went after him it is unclear whether he shot Tommy or not... So what is the answer?
Sam Trammell
isn't telling, "I can't answer that! You don't want to know… because something would be ruined for you, but you will find out. You will find out pretty quickly whether I did or did not."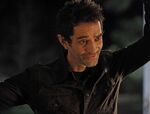 Even
James Frain
had to get in on the spoiler action! "I petitioned them for a flashback or even like a spin off series — I came up with some ideas, but they didn't return my calls," the devilish Frain teased! At the end of Season 3 Frain's character,
Franklin Mott
, met the "true death" when
Jason Stackhouse
shot him with a wooden bullet!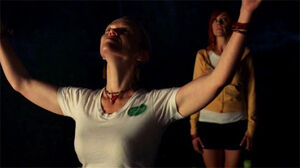 Joe Manganiello
even gave some pretty interesting hints about the wiccan influence in the new season! "We can kind of logic it out from what we know: What we know is that the werewolves and vampires don't get along. We know that fairies and vampires don't get along… Then we know from the books — if you look at the books — that the witches don't get along with vampires. So basically everybody doesn't get along with vampires. So at some point I would imagine the vampires are going to possibly [make] some friends, I would imagine," Joe recently told Access of how the supernatural creatures of Bon Temps might consider dealing with the new, magical forces coming to town. "Maybe they're going to need help against all these people, I don't know. I think there's going to be some unlikely alliances formed and it seems like there's going to be a lot of fighting."