True Blood just snagged more award nominations! This time the Bon Temps residents are up for four Saturn Awards. The Saturn Awards are presented by The Academy of Science Fiction, Fantasy & Horror Films, so they are a huge honor for the sci-fi/horror community! The 37th Annual Saturn Awards will take place this June in Burbank, CA.
I am a little confused as to how shows like Breaking Bad, The Closer, and Leverage fit into the Sci-fi, Fantasy, or Horror genres but who knows. Anyway, Congrats to True Blood, Anna Paquin, Stephen Moyer, and Joe Manganiello on the nominations!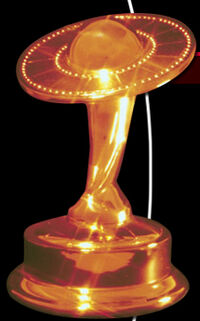 Best Syndicated/Cable Television Series
Breaking Bad
The Closer
Dexter
Eureka
Leverage
Spartacus: Blood and Sand
True Blood
Best Actor in Television
Bryan Cranston, Breaking Bad
Matthew Fox, Lost
Michael C. Hall, Dexter
Timothy Hutton, Leverage
Andrew Lincoln, The Walking Dead
Stephen Moyer, True Blood
Best Actress in Television
Sarah Wayne Callies, The Walking Dead
Erica Durance, Smallville
Elizabeth Mitchell, V
Anna Paquin, True Blood
Kyra Sedgwick, The Closer
Anna Torv, Fringe
Best Guest Starring Role in Television
Richard Dreyfuss, Weeds
Noah Emmerich, The Walking Dead
Giancarlo Esposito, Breaking Bad
Joe Manganiello, True Blood
John Terry, Lost
Seth Gabel, Fringe
Ad blocker interference detected!
Wikia is a free-to-use site that makes money from advertising. We have a modified experience for viewers using ad blockers

Wikia is not accessible if you've made further modifications. Remove the custom ad blocker rule(s) and the page will load as expected.