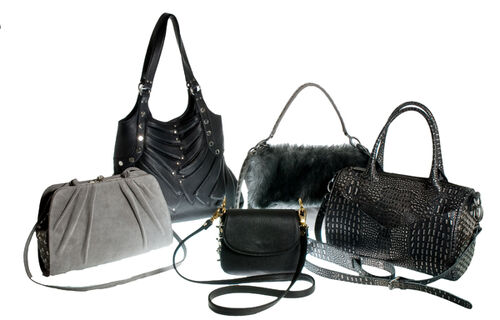 Hey Truebies, check out the latest True Blood inspired fashion! Hammit Los Angeles and HBO have collaborated on a line of high end True Blood handbags!
The bags range in price from $395 for "Sookie," to $675 for the "Lafayette." Would you shell out several hundred dollars for a purse named after your favorite character? They are a little too steep for me but I'm in love with the styles and descriptions!
The handcrafted bags were made in California out of 100% Italian leather. Hammit has created 5 bags unique bags: "Sookie," "Alcide," "Eric," "Lafayette," and "Fangtasia." Check out Hammit's descriptions of these fangtastic bags below. The bags will debut this August...
---
The "Sookie" is a ladylike frame bag featuring grey suede and delicate pleats, but toughened up with silver rivets—a paradoxical twist not unlike Ms. Stackhouse herself. Alexander Skarsgard's sardonic on-screen persona, Eric Northman, inspired the small black cross-body bag embellished with silver bullet-shaped studs, while the "Alcide" takes a lycanthropic page from the werewolf handbook, featuring soft faux fur on the flap and a fierce printed wolf image on the inside. Two other styles include the "Lafayette," a nod to the Merlotte's flamboyant cook as evidenced by a stamped alligator pattern and V-shaped exterior pocket, and the sexy "Fangtasia," which showcases corseted goth detailing. Each bag features a deep red lining printed with the True Blood logo.
---
Ad blocker interference detected!
Wikia is a free-to-use site that makes money from advertising. We have a modified experience for viewers using ad blockers

Wikia is not accessible if you've made further modifications. Remove the custom ad blocker rule(s) and the page will load as expected.