If your response was Jacob Black, I think you might be on the wrong wiki! Every Truebie knows that Alcide is the king of SEXY werewolves!
Be sure to vote for him on Wikia's Sexiest Werewolves!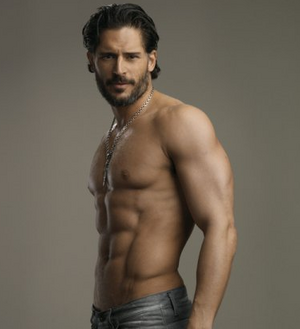 Honorable Mentions
Ad blocker interference detected!
Wikia is a free-to-use site that makes money from advertising. We have a modified experience for viewers using ad blockers

Wikia is not accessible if you've made further modifications. Remove the custom ad blocker rule(s) and the page will load as expected.