---
DEAR TRUE BLOOD
Having being a devoted fanger since the show started seven seasons ago, I have been a huge fan. I am saying good bye to True Blood and its good characters, like:
Sam,
Sookie,
Alcide,
Bill,
Eric,
Pam,
Jessica,

Jason,
Andy,
Lafayette,
Letty-May,
Tara,
Ginger,
Arlene and
It is a huge shame that the show is ending, after this week it has only one final episode from Season 7 and that is Thank You which is going to be one emotional episode.
Like it is going to be hard for me to say good bye, like ever since the show started it has given me something to watch other then The Vampire Diaries and Revolution, and Under The Dome.
So it gives me great pleasure and saying that, it has been good. So it is the True Death of one of the greatest supernatural show in existence.
---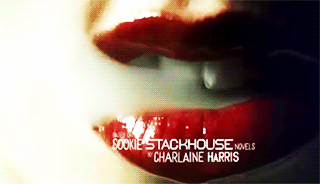 THANK YOU,

BUT IT IS TIME TO SAY GOODBYE,

I KNOW GOOD BYES SUCK,

BUT REST IN PEACE TRUE BLOOD.

WE WILL STILL WATCH YOU.
---
Ad blocker interference detected!
Wikia is a free-to-use site that makes money from advertising. We have a modified experience for viewers using ad blockers

Wikia is not accessible if you've made further modifications. Remove the custom ad blocker rule(s) and the page will load as expected.