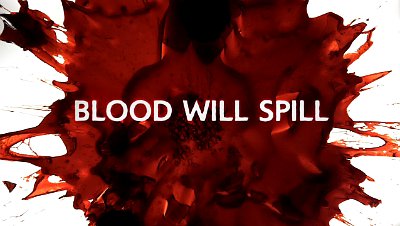 I've been posting photos of True Blood season 6. I'm sure there are more coming but for now we've got 6 things some of the cast members revealed about the show.
---
---
What about Bill? "He is out to try and find out what he is and what he can do," says Stephen Moyer. "He doesn't know. He doesn't know what his powers are, he doesn't know what his purpose is." 
And Tara? "We're at war," said Rutina Wesley. "They shut down all vampire-run business, there's a curfew. It's really tough to survive."
Rutina also spilled that she' s involved in a very bloody scene with a "really cool stunt". 
Checking in with Jessica. "I feel like every other day I'm covered in blood or dirt of some kind," says Deborah Ann Woll. In the first episode she is involved in a very intense scene which she says, took five nights to film. "By the end of that I think I had blood on 75 percent of my body," she said. 
Welcome back, Mrs. Newlin! Anna Camp talks about a very bloody scene toward the end of the season. "I have a lot of bruises from shooting a bloody, bloody scene. I had to put some makeup on them," she said. "I just shot it last week. It's by far the craziest thing I've ever done."
And finally, a word about the good Reverend Newlin. "He's at the center of a lot of violence this season," says Michael McMillian. "He's going to be on the receiving end of some trouble and he's going to be causing some trouble."
So there you have it – lots of blood. Need to get my True Blood pillow ready!

Add #TrueBlood 's tumblr: truebloodhbo.tumblr.com , and submit your bad thing... I wanna do blog things with you!
Ad blocker interference detected!
Wikia is a free-to-use site that makes money from advertising. We have a modified experience for viewers using ad blockers

Wikia is not accessible if you've made further modifications. Remove the custom ad blocker rule(s) and the page will load as expected.