We'll get guys! Just wanted to tell you that I am no longer an admin on the wiki. So just wanted to tell you guys that I love all your work and appreciation for this wiki. I still love to chat, but for new designs for this wiki… I know you love the red headers I got for this wiki :), I don't know if I can edit designs anymore. Thanks, So basically thanks boos!
Well my other boo, Fleur thinks Queen Mab is a part of the Bill-Lilith-Warlow triangle. And I never got the chance to chat with her about it but I don't think that Mab is in this. But… I love Fleur's theory because in one of this seasons episodes, Sookie will travel to a "Fae Land" so maybe Mab is in the show again. But the actress who plays Mab is on the beautiful show Devious Maids. So thanks again users!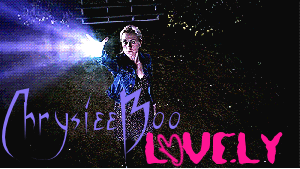 20:54, July 10, 2013 (UTC)
Ad blocker interference detected!
Wikia is a free-to-use site that makes money from advertising. We have a modified experience for viewers using ad blockers

Wikia is not accessible if you've made further modifications. Remove the custom ad blocker rule(s) and the page will load as expected.