Predictions for Season 7 Villian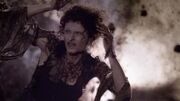 So who do you think will be the Season 7 Villian? I am kinda hoping they will finally give Queen Mab her day and the final storyline she deserves but who knows with these writers. I was kinda thinking it may be reverend daniels due to it showing him talking to all the people of Bon Temps. Again we don't know yet who it will be but the writers did state that the Season 7 Villain will be revealed in next weeks Season finale.
Cant wait to see what you all think!
FleurDeLaCour (talk) 07:39, August 13, 2013 (UTC)
Ad blocker interference detected!
Wikia is a free-to-use site that makes money from advertising. We have a modified experience for viewers using ad blockers

Wikia is not accessible if you've made further modifications. Remove the custom ad blocker rule(s) and the page will load as expected.