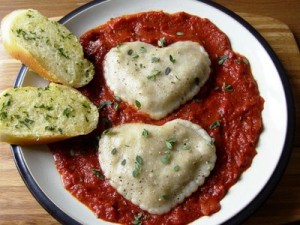 Calling all Truebies! Valentine's Day is coming up and we're looking for the most romantic foods across the fandoms! What romantic fictional foods exist in the world of True Blood?
Romantic foods are either a) foods that characters share a romantic bond over or fall in love over or b) make people fall in love when they eat it. There's plenty of delicious treats (and love) in Sookie's world, so start submitting the ones you think are the most romantic!
---
---
Ad blocker interference detected!
Wikia is a free-to-use site that makes money from advertising. We have a modified experience for viewers using ad blockers

Wikia is not accessible if you've made further modifications. Remove the custom ad blocker rule(s) and the page will load as expected.