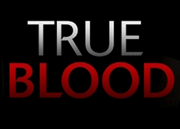 According to What's Playing , HBO and Alan Ball are discussing a True Blood feature film! They say there's a good chance Alan Ball will direct the film, which is expected to happen "sooner rather than later."
This may be a rumor, but we sure hope it's true!!
Ad blocker interference detected!
Wikia is a free-to-use site that makes money from advertising. We have a modified experience for viewers using ad blockers

Wikia is not accessible if you've made further modifications. Remove the custom ad blocker rule(s) and the page will load as expected.