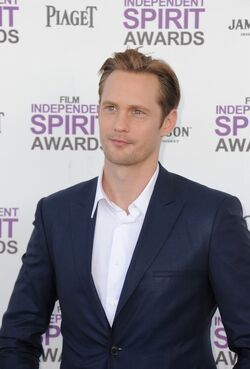 Who's going to WonderCon this year? Held in Los Angeles, it officially kicks off this Friday. In related True Blood news, Alexander Skarsgard will be attending WonderCon to promote his new movie: Battleship.
Wikia's very own Entertainment Category Manager Eric Moro will be attending WonderCon and moderating the panel for Battleship. Do you have burning questions for Alexander? Want to know more about the movie? Direct your questions HERE for a chance to get them featured!
Also let us know if you'll be attending WonderCon! We'll be tweeting from @WikiaEnt so follow along with #wondercon and Wikia's own #wikiawondercon!
Ad blocker interference detected!
Wikia is a free-to-use site that makes money from advertising. We have a modified experience for viewers using ad blockers

Wikia is not accessible if you've made further modifications. Remove the custom ad blocker rule(s) and the page will load as expected.