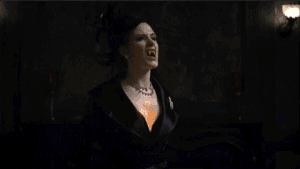 Hey Truebies!
Welcome to the second installment of our best scenes and quotes from tonight's True Blood! In this crazy roller-coaster ride that was You Smell Like Dinner, we learned several things: Crystal Norris is officially crazy, and Jason Stackhouse needs a new girlfriend ASAP; Queen Sophie-Anne Leclerq met the true death; Marnie Stonebrook has some formidable powers; and Eric Northman lost his memories!!
Did the episode live up to your expectations? What will happen now that Eric has no idea who he is!? Next week, things will get even more complicated as Alcide comes back to True Blood! Vote for your favorite scene from You Smell Like Dinner below, and also for the best quotes from the episode!
Poll
What was the best scene from You Smell Like Dinner?
Ad blocker interference detected!
Wikia is a free-to-use site that makes money from advertising. We have a modified experience for viewers using ad blockers

Wikia is not accessible if you've made further modifications. Remove the custom ad blocker rule(s) and the page will load as expected.