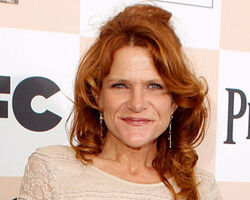 Guess who's coming to get Alcide for killing her baby boy. Marcus's mother, Annie Bozeman. Dale Dickey has been cast to play the tough were-mother matriarch to dearly departed Marcus.
She'll come to Bon Temps to perform a ritual for Marcus and she'll play a powerful role in the werewolf community. Will she make trouble for Alcide? Are you excited by more Bozemans in True Blood? You tell us!
Source
Ad blocker interference detected!
Wikia is a free-to-use site that makes money from advertising. We have a modified experience for viewers using ad blockers

Wikia is not accessible if you've made further modifications. Remove the custom ad blocker rule(s) and the page will load as expected.