Finally! Now that June is just around the corner, HBO released the first three minutes of She's Not There, the first episode of Season 4! Amazing right??
We open to see Sookie appear in fairy land, which looks very Greek mythology-inspired, with Claudine and run into...Barry!! Does this mean that the telepathic bellboy is part-fairy? We also see Sookie's grandfather, Earl Stackhouse for the first time! The catch? He doesn't seem to recall that the last time he saw his granddaughter, it was 20 years ago! Could it have anything to do with the magical fruit they're all consuming!?
Let's add fairies to our list of impossibly hot supes! Watch the video and let us know what you think!
Video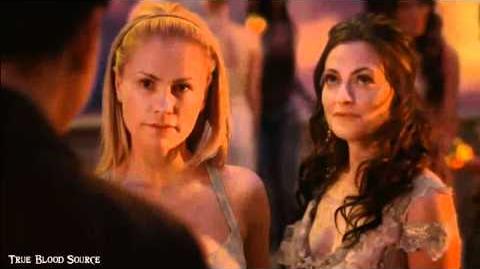 Kate.moon 18:49, May 31, 2011 (UTC)