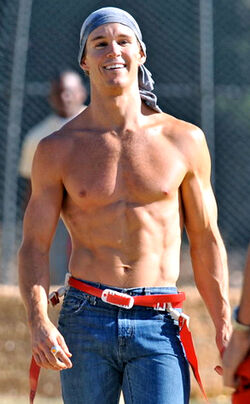 Ryan Kwanten's abs are coming to New Girl! The hot new comedy is about to get hotter with Jason romancing the titular character.
He'll play a character named Oliver, who'll attempt to drunkenly woo Jess on Valentine's Day. The catch? He's a dull one. At least Jason is funny!
Will this inspire you to watch New Girl? Are you craving some Jason Stackhouse?
In other True Blood news, soundtrack from Season 3 is getting nominated for a Grammy's, the third True Blood Soundtrack to be nominated! The featured songs include ones from Season 3 and 4. Who's picking up a copy or downloading them?
Ad blocker interference detected!
Wikia is a free-to-use site that makes money from advertising. We have a modified experience for viewers using ad blockers

Wikia is not accessible if you've made further modifications. Remove the custom ad blocker rule(s) and the page will load as expected.