With only a month to go until True Blood Season 5, HBO has released this new teaser poster! Markedly different from the red lips we're used to, this haunting image is bleeding from the eyes.
It also teases the audience with "Don't Cry. It's Back." Well it's not back yet...!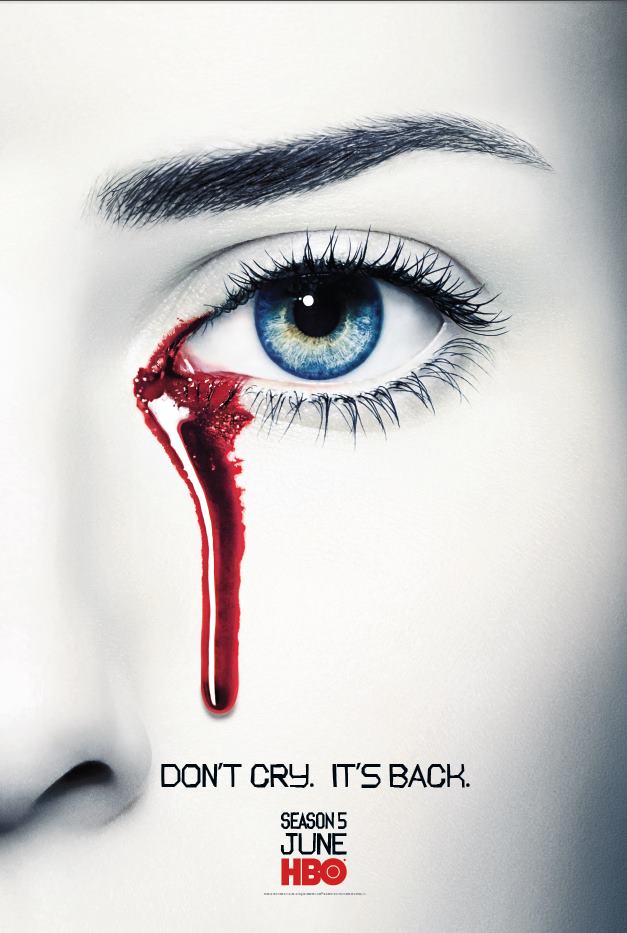 ---
---
Ad blocker interference detected!
Wikia is a free-to-use site that makes money from advertising. We have a modified experience for viewers using ad blockers

Wikia is not accessible if you've made further modifications. Remove the custom ad blocker rule(s) and the page will load as expected.