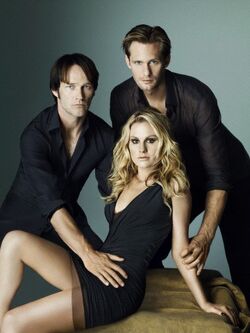 Move aside, Team Bill shippers! Season 4 is the season for Team Eric...at least according to Anna Paquin, who of course plays the luckiest girl in the world Bon Temps. In this promo that ET aired, Miss Paquin briefly discusses her relationship with the three hunky men in her life.
Sounds like Bill, at least for the time being, has moved on from Sookie while Eric has a change in personality, perhaps opening up to the possibility of a real relationship? Anna Paquin certainly seems to think so! Could she have reformed the baddest vampire sheriff of Louisiana? And Alcide who's there for her, is "large and warm." Couldn't have said it better myself!
Be sure to watch the video and gauge for yourself! Is it time for Eric to finally prevail?
Video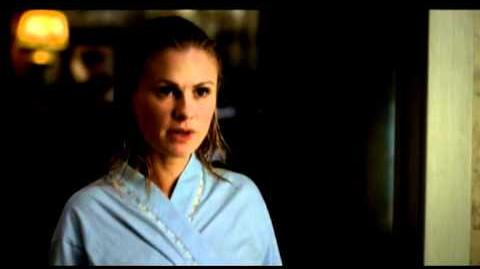 Ad blocker interference detected!
Wikia is a free-to-use site that makes money from advertising. We have a modified experience for viewers using ad blockers

Wikia is not accessible if you've made further modifications. Remove the custom ad blocker rule(s) and the page will load as expected.