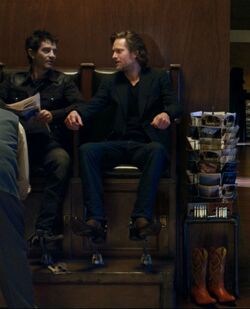 One reason why you should partake in this official True Blood challenge? You will see...Franklin Mott! Yes that's right, the dearly departed vamp beau of Tara. How I miss Franklin and his super-vampire texting!
Dig Deeper is a challenge that True Blood HBO set to see if real Trubies can figure out 60 clues from Season 3! Those who can will be entered into a contest for a "true fan experience!" The clues are embedded within the video and you can stop and look at any time to enter the clues.
In addition, we have this hot new clip for you! Several cast members discuss their upcoming roles for Season 4. Looks like Lafayette is entrenched with the witches deeper than we think...could he have witchy powers of his own? And it seems like Eric will potentially attack Tara! Watch the video and play the game because Waiting Sucks! And tell us how many clues you were able to find!
Video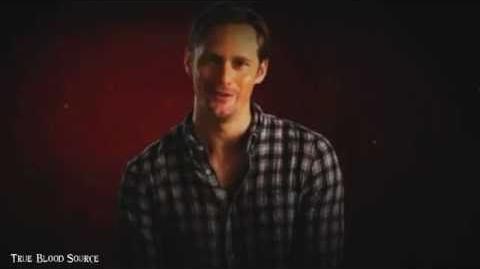 Kate.moon 18:59, June 8, 2011 (UTC)