Hey Truebies!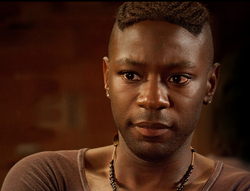 With one episode to go until the finale, things are far from over! Although Marnie technically died in Ring of Fire, her malevolent spirit possessed our beloved Lafayette. Now it's officially been confirmed that one series regular will definitely die before the end of Season 4!
Who do you think it will be? We are discounting Sookie, Eric, and Bill for obvious reasons. The rest are fair game! Vote at the poll below and speculate in the comments!
Come join us for True Blood Wiki's finale party this Sunday!
Poll
Which series regular will die in Season 4?
Ad blocker interference detected!
Wikia is a free-to-use site that makes money from advertising. We have a modified experience for viewers using ad blockers

Wikia is not accessible if you've made further modifications. Remove the custom ad blocker rule(s) and the page will load as expected.