It's time to kick off the summer of blood Truebies! Now that we've seen the first episode, how do we feel about Season 4 so far? Excited? Skeptical? For those lucky enough to have HBO and HBOGO, I assume that you have already seen You Smell Like Dinner!
For us mere mortals, here is an awesome clip of what to expect for the second episode! There are so many questions from She's Not There. Is Sophie-Anne gone for good? Will Sookie and Eric shack up? Can Jessica resist her "hunter" urges? I think we may get our first glimpses of The Authority and Jason's fate in Hotshot as well!
Watch the video and tell us what you think will happen next! And be sure to vote for your favorite scene and quotes from last night!
Video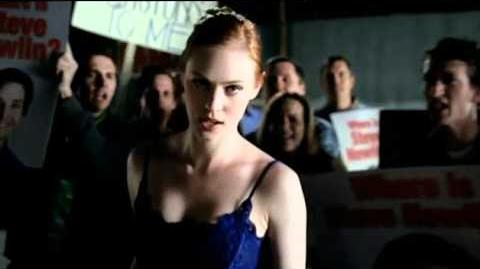 Ad blocker interference detected!
Wikia is a free-to-use site that makes money from advertising. We have a modified experience for viewers using ad blockers

Wikia is not accessible if you've made further modifications. Remove the custom ad blocker rule(s) and the page will load as expected.