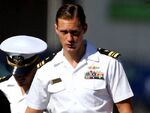 If you're a true Alexander Skarsgård fan, and love seeing him on True Blood, then you are probably looking forward to Battleship, a new thriller action film coming out on May 18th, based on the Hasbro board game.
Wikia's very own Eric Moro has devised this cool form for you to enter your own questions for his upcoming Battleship interview. He will be speaking to Alexander Skarsgård, which means if he chooses your question, Alexander Skarsgård will answer it!
Ad blocker interference detected!
Wikia is a free-to-use site that makes money from advertising. We have a modified experience for viewers using ad blockers

Wikia is not accessible if you've made further modifications. Remove the custom ad blocker rule(s) and the page will load as expected.