Comment

1
True Blood Beauty Products to Launch on HSN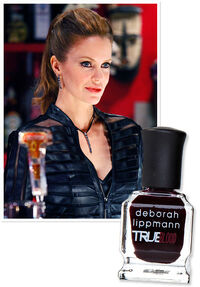 You know, I'm surprised this hasn't already happened! It's official that True Blood beauty products will launch on HSN on August 9th.
The beauty products encompass so many different areas of vampy glam: body shimmer, candles, perfume, incense, as well as nail polish, lip polish, and lipstick. And don't freak--if dark colors don't look good on you, the Sookie-inspired nail polish is light and sheer, perfect for everyday. The color inspired by Jessica Hamby is a little dark, but still not 100% vampy. Then, the color inspired by Pamela Swynford De Beaufort is deep, dark and as sultry as can be!
What do you think? Which products look right for you? Will you be picking any of this up on August 9th?
Source: Instyle
---
---