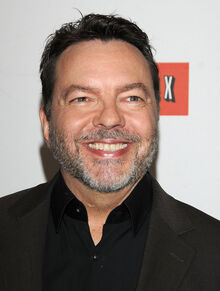 According to TMZ, producer, director and writer Quentin Tarantino is suing True Blood creator Alan Ball -- claiming that Alan owns a ton of exotic birds that constantly emit "blood-curdling screams". The two were trying to amicably resolve the situation, however Alan hasn't removed any of the birds, and Quentin cannot stand the Macaw's any longer. Come on Alan, remove the birds so you can devote all your creative juices to Season 4!
Full story developing: http://www.tmz.com/2011/03/10/quentin-taratino-true-blood-creator-alan-ball-lawsuit-birds/
Ad blocker interference detected!
Wikia is a free-to-use site that makes money from advertising. We have a modified experience for viewers using ad blockers

Wikia is not accessible if you've made further modifications. Remove the custom ad blocker rule(s) and the page will load as expected.