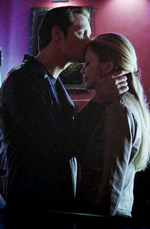 Do you have a favorite True Blood moment?
Is there a scene that stands out in your mind as your favorite?
Tell us about it and why it's so meaningful to you?
Perhaps it was when Godric met the sun? Maybe when Maryann met her end? Maybe it was when Eric and Sookie first kissed?
Let us know, we'd love to hear your thoughts!
Ad blocker interference detected!
Wikia is a free-to-use site that makes money from advertising. We have a modified experience for viewers using ad blockers

Wikia is not accessible if you've made further modifications. Remove the custom ad blocker rule(s) and the page will load as expected.