Joe Manganiello looks smashing in this week's US Weekly, where he is featured as one fine dressed man.
Joe likes to keep it classy culling his style from a different pack… the Rat Pack… and we can't help but dream of Joe wearing on that suit while singing "I've got a crush on you". Oh, lucky, lucky Sookie!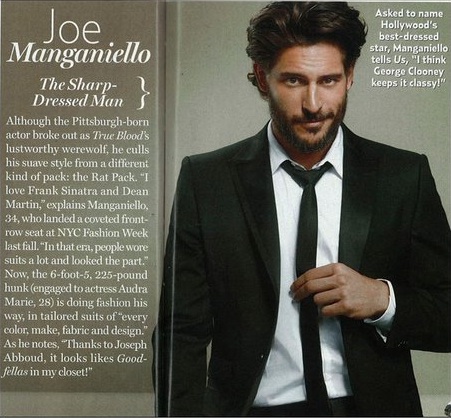 source: True Blood news
Ad blocker interference detected!
Wikia is a free-to-use site that makes money from advertising. We have a modified experience for viewers using ad blockers

Wikia is not accessible if you've made further modifications. Remove the custom ad blocker rule(s) and the page will load as expected.