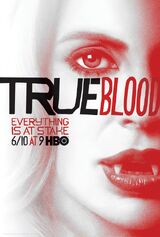 Our beloved Kristin Bauer van Straten discusses Season 5 and more!

She is tight lipped on most subjects, but says that the flashback of her and Eric will explain why Pam is the way she is.... very loyal.
She even discusses her very "skin-tight" wardrobe.
Read the entire article here: Full Article
Ad blocker interference detected!
Wikia is a free-to-use site that makes money from advertising. We have a modified experience for viewers using ad blockers

Wikia is not accessible if you've made further modifications. Remove the custom ad blocker rule(s) and the page will load as expected.