SPOILER ALERT!!!
READ AT YOUR OWN RISK! :)

Rumor has it Season 4 will not be kind to my favorite Blood duo.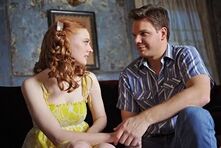 Actually it's more fact than rumor since Alan Ball just confirmed
for me via email, "The honeymoon's over."
[ Very sad news :( ]




Source: [Ausiello] and http://www.trueblood-news.com/
Ad blocker interference detected!
Wikia is a free-to-use site that makes money from advertising. We have a modified experience for viewers using ad blockers

Wikia is not accessible if you've made further modifications. Remove the custom ad blocker rule(s) and the page will load as expected.