Comments

4
Taylor Swift's song "Haunted" to be featured on True Blood
Ad blocker interference detected!
Wikia is a free-to-use site that makes money from advertising. We have a modified experience for viewers using ad blockers

Wikia is not accessible if you've made further modifications. Remove the custom ad blocker rule(s) and the page will load as expected.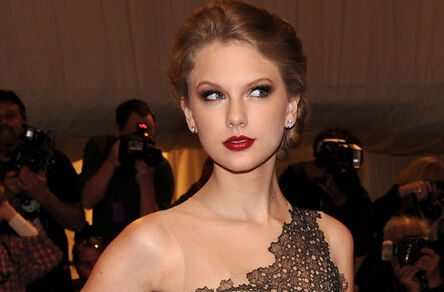 Last year, 'True Blood' star Ryan Kwanten offhandedly said that he'd love to see Taylor Swift make a guest appearance on the HBO series. Now Kwanten — who plays Jason Stackhouse — is getting his wish … almost. Swift's music will make an appearance during Sunday's episode.
Rolling Stone reports that 'Haunted,' a track from Swift's 'Speak Now' album, will appear during what 'True Blood' music supervisor Gary Calamar calls "a racy, sexy scene." Calamar plays coy when Rolling Stone suggests it could be a scene between Jessica and Jason. "I'm going to leave it right there," he says.
Swift's team reportedly refused to let the song be part of the blood-thirsty fun at first, but the singer herself stepped in to make it happen.
The string-heavy song has lyrics that seem perfectly suited for a sexy vamp scene. "Come on, come on, don't leave me like this / I thought I had you figured out / Something's gone terribly wrong / You're all I wanted / Come on, come on, don't leave me like this / I thought I had you figured out / Can't breathe whenever you're gone / Can't turn back now, I'm haunted."
The Video: