Here are 2 video's of True Blood filming on Bourbon St. in New Orleans. You can clearly see most of the Authority (including Steve Newlin and Russell).
I also love in the 2nd vid, when Alexander jumps for a ride on Stephen's back! Looks like they have too much fun!!
Thoughts?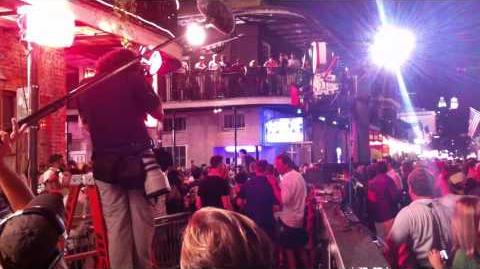 Ad blocker interference detected!
Wikia is a free-to-use site that makes money from advertising. We have a modified experience for viewers using ad blockers

Wikia is not accessible if you've made further modifications. Remove the custom ad blocker rule(s) and the page will load as expected.