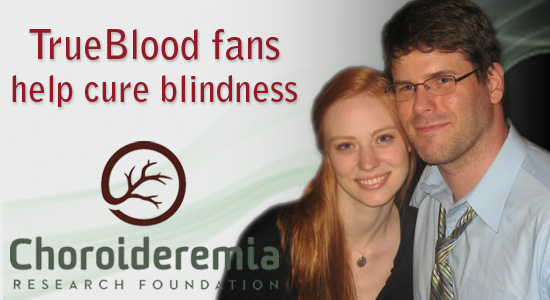 Let's come together to come together to help EJ Scott who is the beloved boyfriend of Deborah Ann Woll. EJ has a rare eye disease called Choroideremia. This disease runs in his family and has already affected many of his loved ones. Choroideremia (CHM) is a rare inherited disorder that causes blindness due to degeneration of the choroid and retina.
In addition to CHM, EJ has a weight problem and is losing weight for charity. You can sponsor him and help him reach his goal of 60lbs. As an example, when he reaches his goal of 60lbs, a .50¢ per lb sponsorship will make your charitable contribution $30.00 You can read and track EJ progress on his blog site http://chmweightloss.blogspot.com/ or his facebook page Facebook.
The donations can be made directly to The Choroideremia Research Foundation by Paypal or check.
Ad blocker interference detected!
Wikia is a free-to-use site that makes money from advertising. We have a modified experience for viewers using ad blockers

Wikia is not accessible if you've made further modifications. Remove the custom ad blocker rule(s) and the page will load as expected.